Exfoliants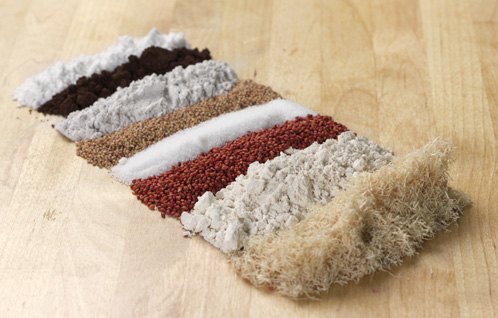 Exfoliates remove build up on the skin of dead skin cells, make-up and debris from pollution. When removed it allows the skin to breathe and absorb our anti aging healing products.
Rooiboos Exfoliant
Dry/Sensitive/Normal/Dry/Combo. We use polished jojoba oil beads which exfoliate without stripping or harming the skin.
Aloe and Rooibos Tea both have a soothing effect on the skin. Rooibos is a powerful player in the team of antioxidants. Recently, Japanese scientists discovered that Rooibos Tea contains a counterpart of the enzyme Super Oxide Dismutase (S.O.D.), which is an antioxidant that attacks free radicals and limits their damaging effects on the skin.
Coconut, Jojoba, Olive, and Avocado Oils make this the perfect cleansing scrub cream.
Enzyme Exfoliating Mask
All Skin Types. Renew, refresh, rejuvenate with this Papaya and Pineapple Enzyme. Brightens and lightens. Removes accumulated debris while supplying essential phyo-nutrients, antioxidants and minerals.